Welcome To Cheapest Dinar...
Last updated on June 6th, 2017

Home of the FREE currency! We offer an absolutely FREE sample of randomly selected foreign currency with every purchase. Cheapest Dinar, is the name of our website, however this is not to imply that we offer the "Cheapest Dinar". Some prices may be a little more than some competitors, but sometimes its the value of service that matters more than price, and we like to believe that our value can be found within our exception customer service. We are a Members ONLY website, you MUST create a free account to make online purchases, or to see our prices.





All Currencies come with In-House Certificate Of Authenticity!




HOME OF THE FREE CURRENCY
Receive A FREE Random Sample
of Foreign Currency With EVERY Purchase!






Competitive Prices On Zimbabwe Currency IN STOCK NOW!
2008 Series AA Zimbabwe Dollars, IN STOCK RIGHT NOW & Ships Within 3 Days!

ALL Denominations Of Zimbabwe Currency Is IN STOCK NOW - However, Due to the volatile market pricing on Zimbabwe Dollars, our prices may possibly change before we are able to update them. If our Zimbabwe Currency prices change BEFORE you make your purchase, we will notify you prior to processing your payment. If our prices change after your purchase is made, we will honor the better pricing, and pass the savings on to you. You may also choose call in advance to inquire about current rates.
Great Prices Every Day!
While we believe our prices are competitive, we understand that some currency dealers may offer more competitive pricing in some markets. But not every currency dealer offers absolutely FREE samples of currency with every purchase like we do either. We also have "Free Gift" price points, affording our customers exciting and valuable free gifts such as REAL 24K Gold bars, Pure Silver bars, and more! Regular customers even benefit from an occasional coupon code offer, good towards the purchase of various currencies, and services.

We currently offer an enormous selection of foreign currencies, specializing in the Iraqi Dinar (IQD), Vietnam Dong (VND), Afghan (AFA), India Rupee (INR), Chinese Yuan (CNY), the Dubai Dirham (AED), and the ever popular Zimbabwe Dollar (ZWD) currencies. We also buy & sell, various US historical currency, such as collectible rare US banknotes, Gold Seal notes, Silver certificates, and our personal favorite, the Large US banknotes printed prior to 1922.... those things are BEAUTIFUL!

Do You Currently Have Old US Currency?
If so, we'd like to know about it! The only currency we will purchase from the private collect, or general public is the US historical banknotes. If you currently have any historical US banknotes in your collection, we'd like to know about it. We are primarily interested in purchase LARGE US banknotes printed prior to 1922, but we are interested in looking at anything you may have.

Want something we don't carry? No problem, We can attempt to locate nearly any currency of interest to you, through our vast network of currency dealers, and importers. Just send us a message with what you're looking for, we'll do the rest.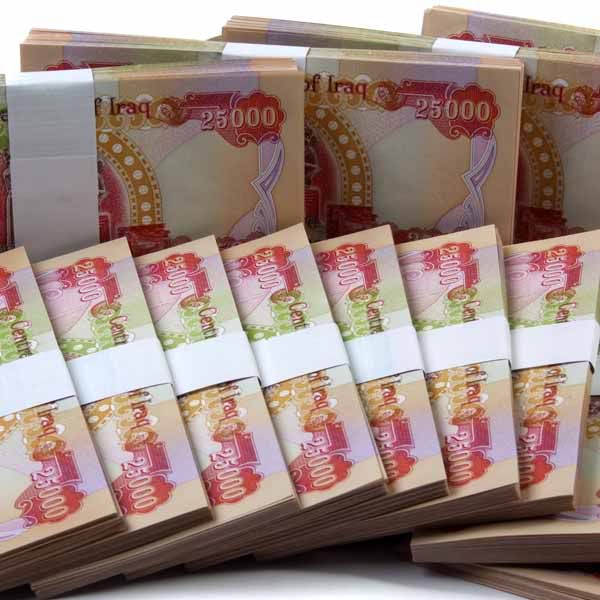 All of the currencies we sell, will come with a documented Certificate Of Authenticity (COA), which will have the serial numbers of your currency recorded onto each certificate, adding value and authentication to your purchase.

All of the currencies that we purchase, are certified authentic currency, and have been declared authenticated by our vendors, to have passed all known security checks, and inspections. Any currencies that have been imported as a foreign currency, have been declared by our vendors, and/or ourselves, to have been imported by legal means, passing through US Customs in a legal fashion, and have no known connection or affiliation to illegal activity.




We are NOT a currency Exchange, or a Currency Exchange Company. Because of this, we do not offer, conduct, or accept currency exchange transactions for our members, or the public. We simply sellers of collectible currencies to other currency collectors. Therefore, once you purchase any of our foreign, or domestic currencies, we will be unable to exchange or purchase those currencies back from you... This is however, different that our return/refund policy.

While we do not purchase collectible currencies directly from the general public, we do offer the service of matching our members with other members who may have an interest in purchasing various currencies. We do offer this service at no charge to our members, but we will not conduct the transaction on their behalf.

We are not an investment company and no information on this site or any document shall be misconstrued as investment advice, as investment materials, or as an investment opportunity. All currency sold on our site is sold strictly for collectible purposes only. We do not claim, suggest nor promise financial gain from purchasing any currency, any service, or any other item that we offer or sell.

If you've found this website, you're likely looking for more options in foreign currency, or perhaps better pricing on the foreign currencies you're already familiar with. Maybe, you've recently decided to start purchasing silver, or gold for your collection, or portfolio. Whatever you're looking for, we'd like the chance to help serve you. Perhaps we could begin with you testing the waters by making a couple of small purchase to help us gain your trust, then we could begin our road to developing a long, and lasting business relationship. Whatever you're comfortable with, let us help you, and show you just way so many other members are still with us after several years of business.


We care about the privacy, safety and security of our customers!